Best Eyelash Extension & Eyebrow Embroidery
Dr SOS Beauty Salon & Medispa
Welcome to our professional beauty services for eyelash extensions and eyebrow embroidery. Our services are designed to enhance your natural beauty and give you the confidence you deserve.
Eyelash Extension & Eyebrow Embroidery Singapore
Eyelash extensions:
Our skilled technicians use high-quality materials to apply individual lash extensions to your natural lashes. You can choose the length, thickness, and style of the lashes to suit your personal preference. With our expertise, you can have fuller, longer, and natural-looking lashes that will last up to several weeks. Our extensions are comfortable to wear and easy to maintain.
Eyebrow embroidery:
Our eyebrow embroidery service is perfect for those who want to achieve perfectly shaped and defined eyebrows without the hassle of daily makeup application. Our skilled technicians use a semi-permanent technique to create individual hair-like strokes that blend seamlessly with your natural brow hair. You can choose from a variety of colors and styles to achieve your desired look. The results can last up to 1-2 years with proper care.
Time-saving
You can say goodbye to the daily hassle of applying mascara or eyebrow makeup
Natural-looking
Our extensions and embroidery techniques are designed to enhance your natural beauty
Confidence-boosting
Fuller lashes and defined brows can boost your confidence and make you feel more attractive
Low-maintenance
Our extensions and embroidery are easy to maintain and can save you time and money in the long run
Professional service
Our technicians are highly skilled and trained to provide the best service possible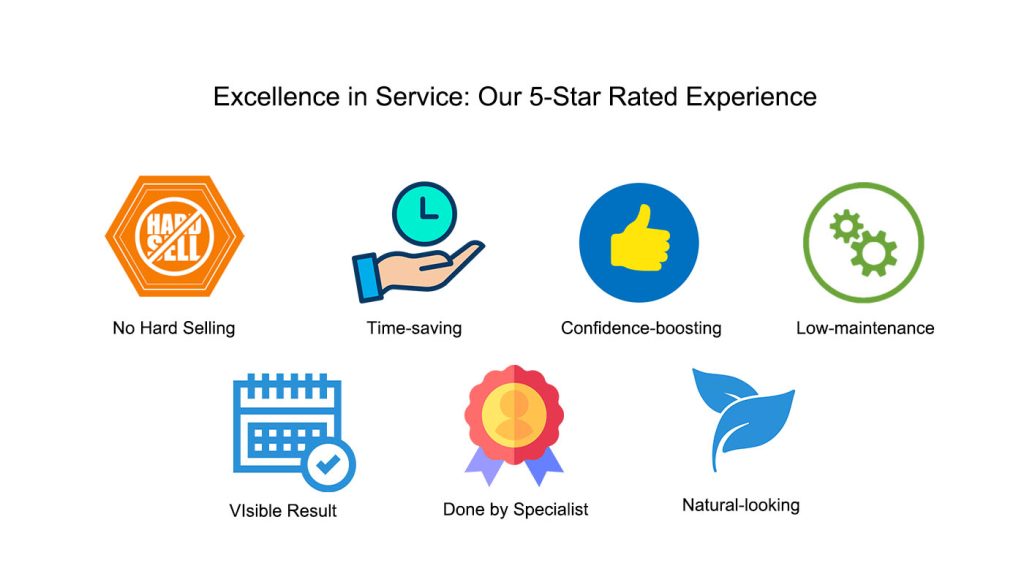 List of Lash & Brow Services
Unlimited Strand Mink Lash by Lash Extension 嫁接睫毛
In Dr SOS, our eyelash extension are done by experienced specialists with using high-quality antibacterial mink lashes that have been infused with bamboo charcoal extract, and come with perfect, long-lasting glue. These lashes are designed to provide a feathery, fluffy, natural look, while also being incredibly comfortable, soft, and lightweight.
The set comes in sizes ranging from 9-13, with a 0.05 thickness and C and D curls, to ensure a perfect fit for any eye shape. These lashes have been specially crafted to give you a natural, yet glamorous look that will make you feel confident and beautiful.
Moreover, we offer one touch-up within one week of your initial purchase to ensure your satisfaction with the product. Our goal is to provide our customers with the best possible experience, and we stand behind our product with a satisfaction guarantee.
In summary, if you're looking for a set of lashes that are not only beautiful but also comfortable, lightweight, and long-lasting, look no further than our antibacterial mink lashes with bamboo charcoal extract and perfect long-lasting glue. You'll feel confident and glamorous, knowing that you're wearing the best lashes on the market.
Eyebrow Embroidery 纹绣
In Dr SOS, we provide a unique eyebrow embroidery experience that comes with one touch-up within three months of the initial service. Our skilled specialist use top-quality German 100% natural plant extract to shape and define your eyebrows to perfection, with no chemical composition that can cause sensitive reactions or side effects.
We take great pride in using only the best ingredients for our customers, ensuring that our plant extract is not only natural but also safe for use on all skin types. This extract is gentle on the skin, making it ideal for people who have sensitive skin or are prone to allergies.
Our Service Centre
– Address –
111 Somerset Rd
#02-34 TripleOne Somerset
Singapore 238164
– Operating Hour –
Mon – Sun (10.00am – 8.00pm)
– Hotline –
6904 1107 / 8854 0104